Newsletters
---
2011
2010
-January's newsletter shows all that is important in this past preseason! Build season has started, and the robot design is making everyone work hard to meet the deadlines of build season.
2009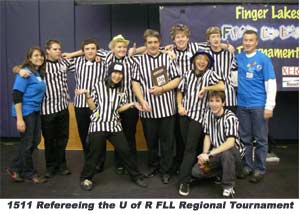 Team Newsletter - February

-Build Season's over, what a rush! Our robot looks cool and drives smooth, lets see how Thunderplucker does in competition!